About Us
Mission Statement
Our mission at Upper Lonsdale Preschool is to offer a play-based program where all parents and all children are welcome to explore, learn and grow together.
Preschool-aged children have the opportunity to develop their social, emotional, physical and intellectual selves in a safe and caring child-centred environment that encourages self-esteem and independence; where tolerance, respect and consideration are given to all family members.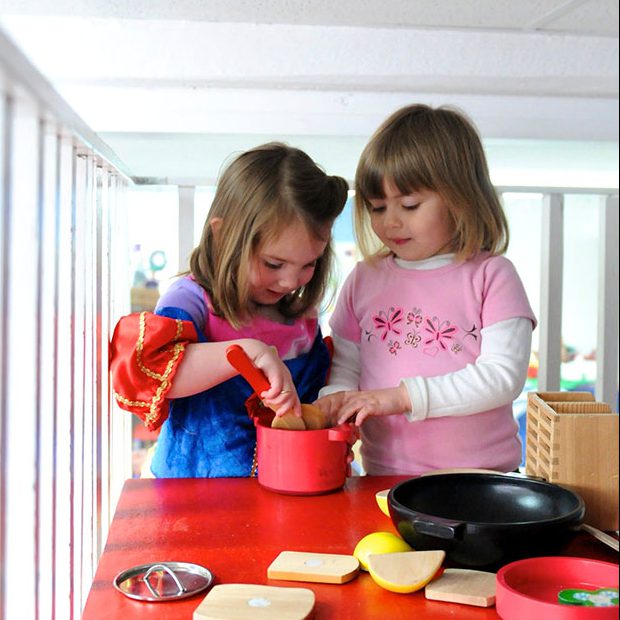 Overview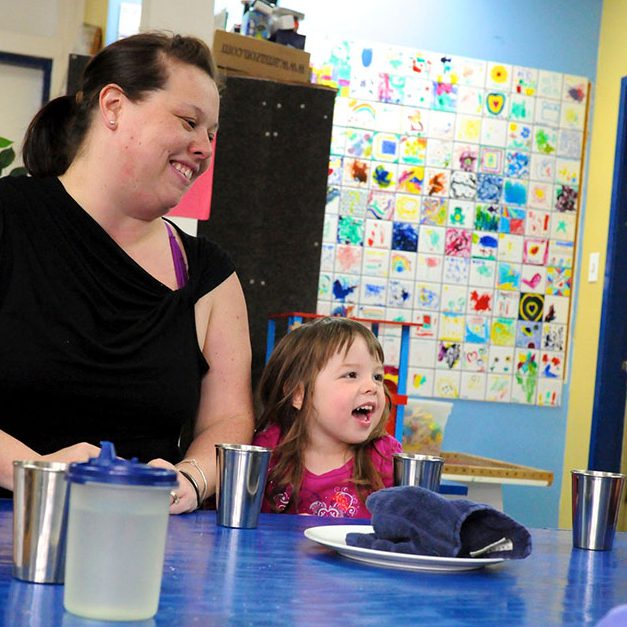 Upper Lonsdale Preschool encourages parents and caregivers to take part in the children's preschool experiences. We offer an eclectic play-based program for 3- and 4-year-olds that builds on children's natural curiosity, creativity and imagination. The program embodies respect, cooperation and open communication. Since its conception in 1954, the preschool has created a niche in the Upper Lonsdale community and has given a good start in life to hundreds of alumni that hold their preschool years dear in their hearts and minds. We are a board-run non-profit preschool, overseen by Vancouver Coastal Health and regulated by the Government of British Columbia.
"Where else do you get to study the colour spectrum, view x-rays, grow potatoes and decorate a T-shirt using a real fish?"
What Makes ULP Unique?
One of the most unique and special aspect of ULP is that parents and caregivers are welcome to visit or help out in the classroom at any time. This is your chance to witness the magic that happens in these amazing years. You might discover a side of your child you never knew they had or you might just want to stay and play! We know that as an involved parent, alongside like-minded families in the community, you'll see the positive impact on your parenting and on your family as a whole.
Eclectic Program:
For almost six decades, Upper Lonsdale Preschool has championed play as the main venue for children to learn about themselves and about the world around them. Through play, children naturally explore their emotional selves and grow their social and communication skills in practical ways.
Countless opportunities for creation
A unique activity every day means each day is a surprise! Children experiment with a variety of media – they paint with magnets or bubbles, they make their own silly putty and invent many ways of using it, they create sculptures out of a mountain of shaving cream – or just dive in it.
Parent involvement
Drawing on our history as a parent participation preschool, we welcome and encourage parents, grandparents and all family members to become part of the excitement that accompanies the many 'firsts' of preschool. Each family has a unique parent involvement role, for which they are responsible for the year. These roles include library maintenance, composting, public relations, fundraising and many more – they are a wonderful way to create community and model participation and engagement to your children.
Being part of the preschool gives you a chance to see how your child grows in our setting, to get to know his/her friends and build your own friendships. By being part of this close community, your child's sense of empowerment and confidence will grow exponentially.
Parent education program
Depending on the feedback from our parents, we may invite guest speakers to talk about children's development, parenting or family life; these educational talks often make for interesting follow-up discussion and provide parents with practical tools and insight.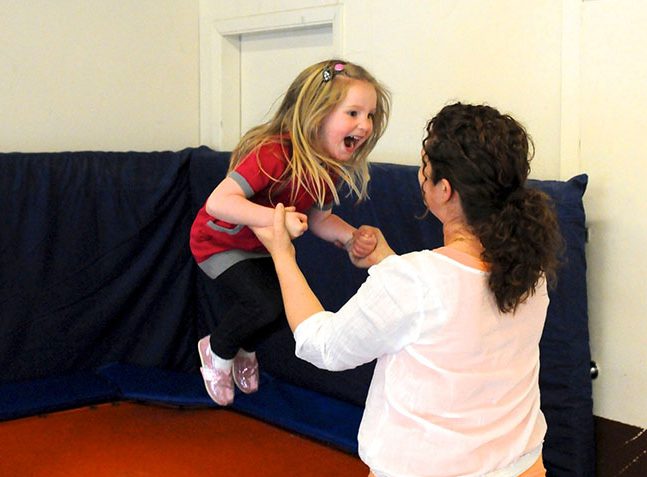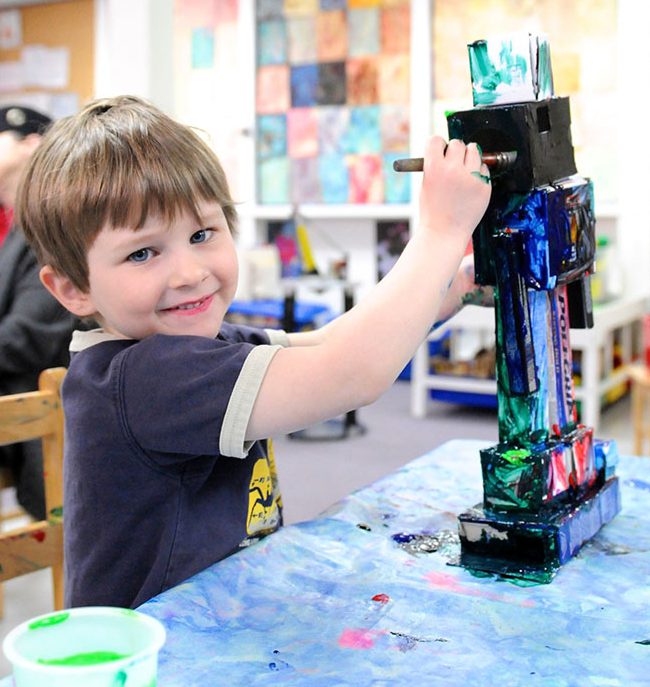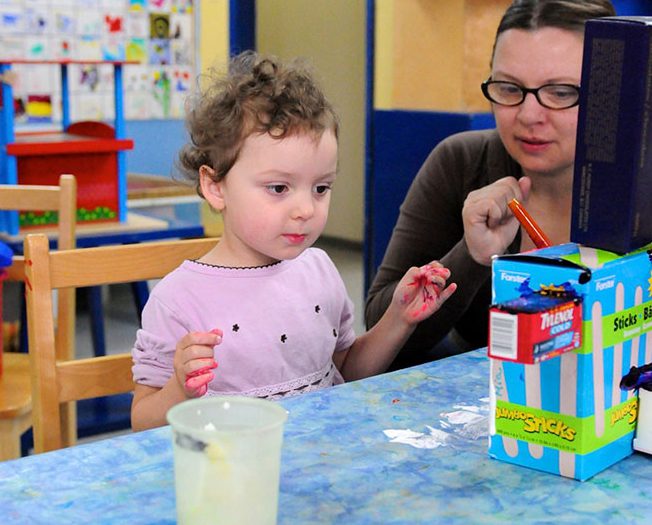 "Our accepting and playful environment lets children succeed and gives them space to make mistakes, all so essential in developing their self-esteem and independence."
Meet Our Teachers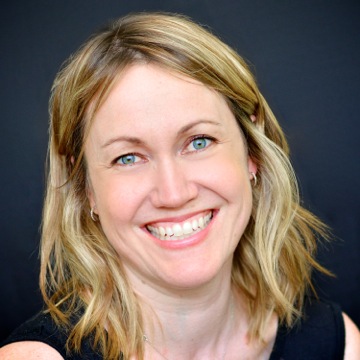 Erin Tommasi
Erin began working with Upper Lonsdale Preschool in December 2012, as our assistant teacher, alongside Pat Muller, who had been teaching at ULP since 1986. Upon Pat's retirement in 2015, Erin became our head teacher. She did her Early Childhood Education (ECE) practicum at preschool, under Pat's guidance, in 1998, and has been working in the ECE field since then. Erin then returned to ULP when her now 18-year-old daughter, Olivia, attended preschool here, so things have really come full circle for her! Erin's philosophy is play based and she feels that, given the freedom to express themselves through play, children gain valuable skills and strengthen social relationships.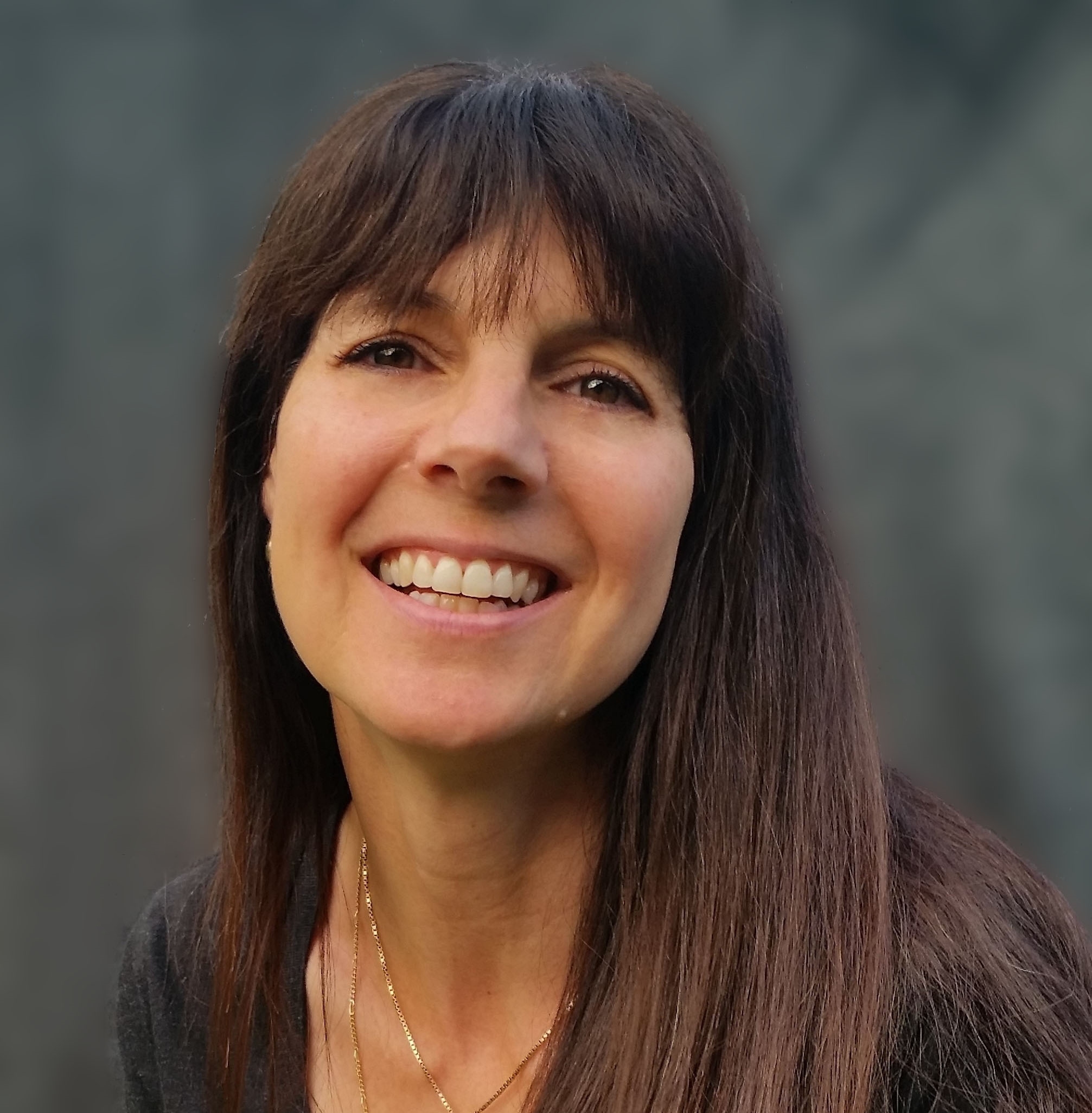 Lenora Moore
Lenora completed her ECE practicum in May 2017 at ULP and joined us next month as our new assistant teacher. Lenora is a mother of two inquisitive young adults and has her ECE as well as a degree in PhysEd from UBC. She believes that learning should be play based and fun, and that curriculum should be collaborative, emerging from the interests of the children as they interact with their environment and engage with their peers, teachers and family.
Our Teacher's Philosophy
"I believe that a play-based environment is very important for preschoolers. It is through play that children learn about themselves and the world around them. Each area of development: social, emotional, physical, and intellectual, is enhanced through play. Play is children's work. I believe it is our responsibility to offer: A play-based environment with considerations to the developmental levels of each child. An environment that offers opportunities to experience successes, as well as opportunities for making mistakes and learning from them, thereby fostering independence and self-confidence."